Astralis has a special place in the hearts of CS:GO fans. The enormous support for this team is a testament to its successful running in the past tournaments. Nevertheless, 2022 was a particularly bad year for Astralis. Moreover, since 2020, they have struggled to rebuild its former glory. Therefore, let's take a minute to really try and understand what happened to Astralis.
A Peek into Astralis' Past Success
By 2019, few teams could hold a candle to this Dutch team. Astralis had posted an impressive track record bedazzled with countless tournament victories.
Astralis came to life in January 2016. Two years down the line they were named 2018's eSports team of the year. Their success trajectory at the time seemed unstoppable and by the end of 2019, they went down in history as the team with the most CS:GO Majors trophies having won 2017's ELEAGUE Atlanta, 2018's FACEIT London, 2019s StarLadder Berlin, and 2019's IEM Katowice.
Astralis' performance in 2019 is probably their best on record. That year they became one of the three teams to ever win back-to-back Majors and the only team to ever bag 3 consecutive CS:GO Majors trophies. They accomplished all this without losing a single map in the playoff stage.
Indeed, only a handful of teams in Esports history have ever had a faster ascent to success and likability than Astralis.
In those 3 years, they were a "sure thing" on every major CS:GO sportsbook out there. However, the odds changed, and they went from favorites to a complete underdog.
Astralis Decline
Even though victory came early for Astralis in stage 1 of the 2021 Berlin Major, the team was abject in Stage 2 and totally crashed out of the Major in Stage 3. Seth "Callout" Mik, the then Astralis Coach blamed the poor performance on general complacency throughout the team.
Things, however, had not been good for a while. Throughout 2020, there were protracted battles between the players and Astralis management for better contracts and time off. The COVID-19 pandemic only made things worse, leading to a 30% pay cut for the players.
Although the team's results were still mostly good at the time, there was a lot of bad Astralis press all over. The legendary roster that the team had worked so hard to build also began to fall apart. The team began selling some of its players and replacing them with not-as-good players. Eventually, their performance began to dip, and, as one would expect, Astralis share prices took a nose dive.

Things only got worse from there. The preceding tournaments saw Astralis suffer humiliating defeats from Heroic (their eternal rival) the French side Vitality and the device-driven NIP among many others. By 2021, Astralis was in bad shape and clearly, it was the end of an era for them.
What Happened to Astralis?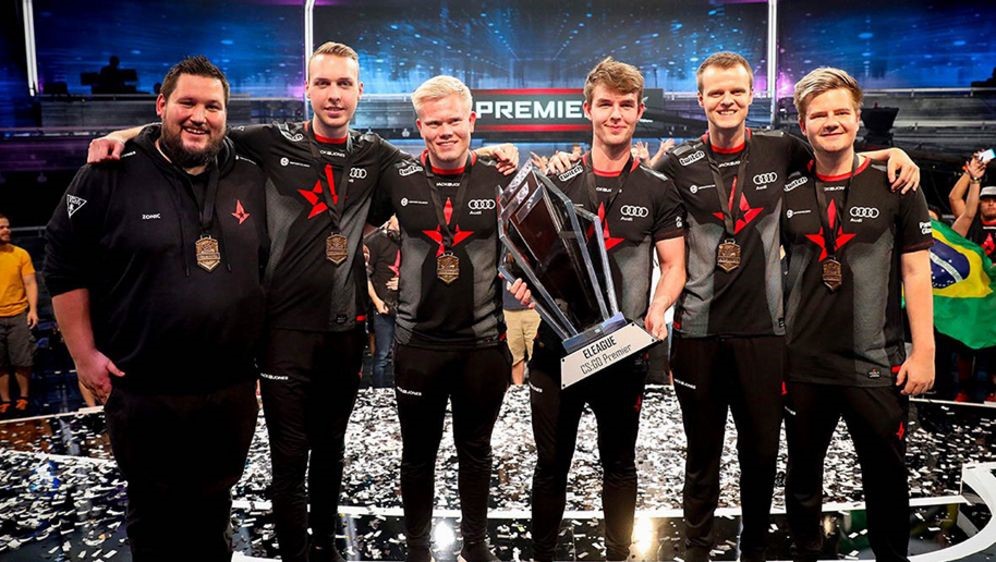 Incompetence isn't uncommon in Esports. For Astralis, however, entitlement is the most probable cause of their slipping international performance. During its meteoric rise to success in its earlier years, it had a mantra of "learning new things every round". However, with time, success got into their heads and even though Astralis players knew the right things to do, nobody was actually doing them.
Callout has been quoted saying that past success largely blinded the Astralis team. However, he adds that Astralis players often suffered burnout which also contributed to their dismal performance.
Can Things Turn Around for Astralis?
At this point, every stakeholder agrees that drastic measures are necessary to improve things for the team. So, they have trialed a lot of new players. Additionally, we've generally seen that the management has recently been more open and willing to bring fresh people on board.
The most ambitious appointment by the team is that of Nicolai "HUNDEN" Peterson as the head strategist. The team has gone to unimaginable odds to acquire the man despite him having been banned twice by ESIC. His recent performance at BLAST also makes him the de-facto coach of the team. The fact that Astralis is willing to work with HUNDEN shows that they are ready to do anything to win.
Astralis in 2023
Astralis' CS:GO team kicked off its 2023 campaign quite nicely during the BLAST Premier Groups. In a rare feat, Astralis' Buzz wiped out the entire Vitality team in a single 'ace' move. This was one of the remarkable performances by the team this year.
So far, the team has been executing some very impressive, harmonious moves. And even though teams like Heroic have pushed them to losses, great things are in store for Astralis if they keep up the positive trend.