Rust Trading Sites

Do you play Rust, CS:GO, DOTA 2, or similar games? If you do, then you've probably seen various players rocking some cool character sets, gorgeous and colorful weapons, and all sorts of unique in-game designs called skins. Well, what if there was an easy, fast, and secure way to trade your skins for new ones and even make a profit if you're good at it? That's right, we're going to teach you how to trade Rust skins and have a unique Steam inventory that people would kill to have. Excited about learning the ins and outs of Rust trading? If so, let's dive in and cover all of the most important areas surrounding this topic.
Best Rust Trading Sites in 2022
| | | | |
| --- | --- | --- | --- |
| | | | |
| | | Get 3% More For Your Skins by Using Our Referral Code! | |
| | | Use the code and get your first trade bonus with SkinsMonkey! | |
| | | One of The Biggest CS:GO Skin Marketplaces on The Internet | |
| | | Sell Your Skins Using Skins.Cash And Receive Money Instantly! | |
| | | Get Extra $0.50 For Your First Trade on TradeIt.GG | |
| | | Buy, Sell & Trade Items from CS:GO and more on DMarket | |
| | | Sell & Buy CS:GO/Dota 2/TF2 items instantly! | |
| | | Use our link and sell or buy CS:GO Skins at the best prices! | |
| | | Trade Your Skins With One Of The Lowest Fees Of All Sites! | |
| | | Sell items from Rust and receive money instantly! | |
What Is Rust?
Rust is a survival multiplayer game where players battle to stay alive and enjoy the rewards at the end of each round. There are many different types of weapons to choose from. Each of those weapons can be customized using unique skins that will instantly make you look cooler while you're destroying your enemies inside the game of Rust. Rust skin trading is very popular among players. The game offers occasional drops that have a chance of containing valuable Rust skins that you can trade or sell on trading sites online. The price of each skin can vary depending on how unique or rare it is. But, if you want to learn how to make a profit every time then keep reading.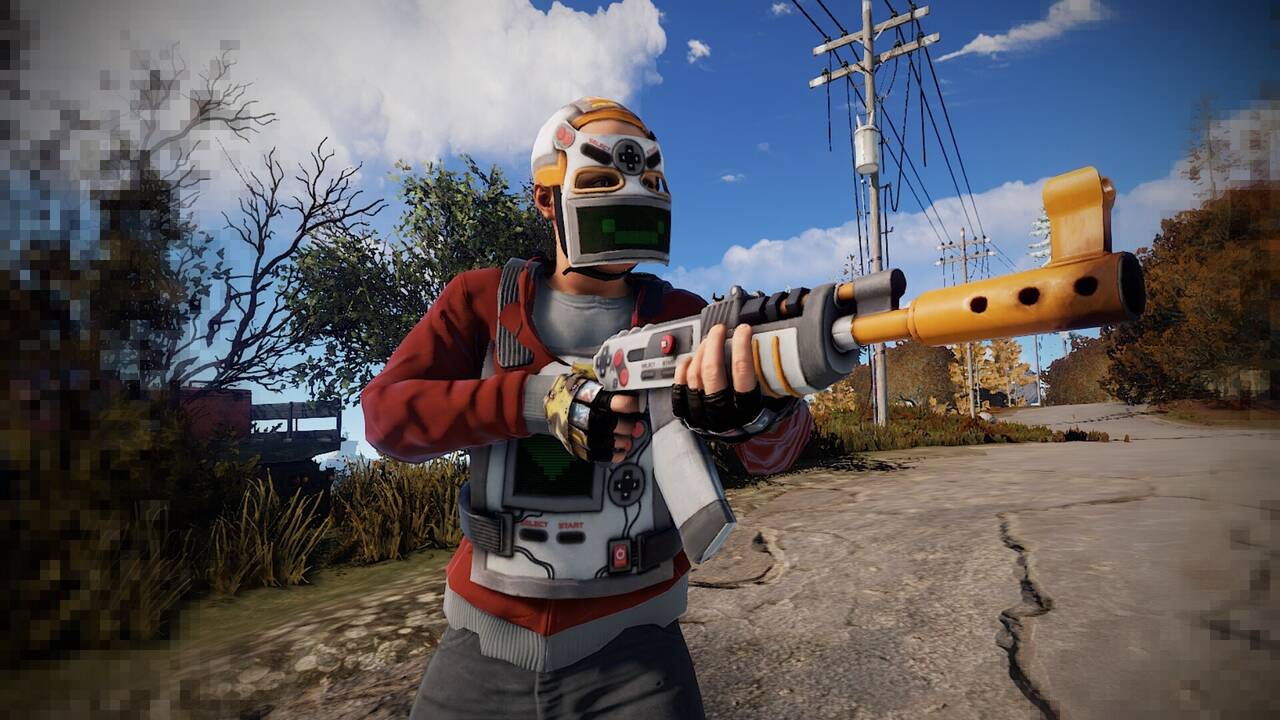 What Are Rust Trading Sites?
Rust trading sites give you the opportunity to get new Rust skins by exchanging your old ones in return. For example, you deposit an old Rust skin and get a new one from the trading site. The new skin you get will be of equal or similar value as the one you have exchanged. This is the general rule of the skin trading concept. Using trading sites to trade Rust skins is one of the safest and fastest ways to do this.
That's not all that trading sites have to offer. Aside from trading Rust skins, you can also buy new ones and sell the ones that you don't need or like. How do you do this? Well, it's simple. You simply go to a Rust trading site, browse the catalog of available items for sale, and buy the ones you like. Most trading sites like swap.gg, Skinsmonkey, Tradeit.gg, and similar include popular payment methods like Paypal and even cryptocurrencies that you can use to buy new skins.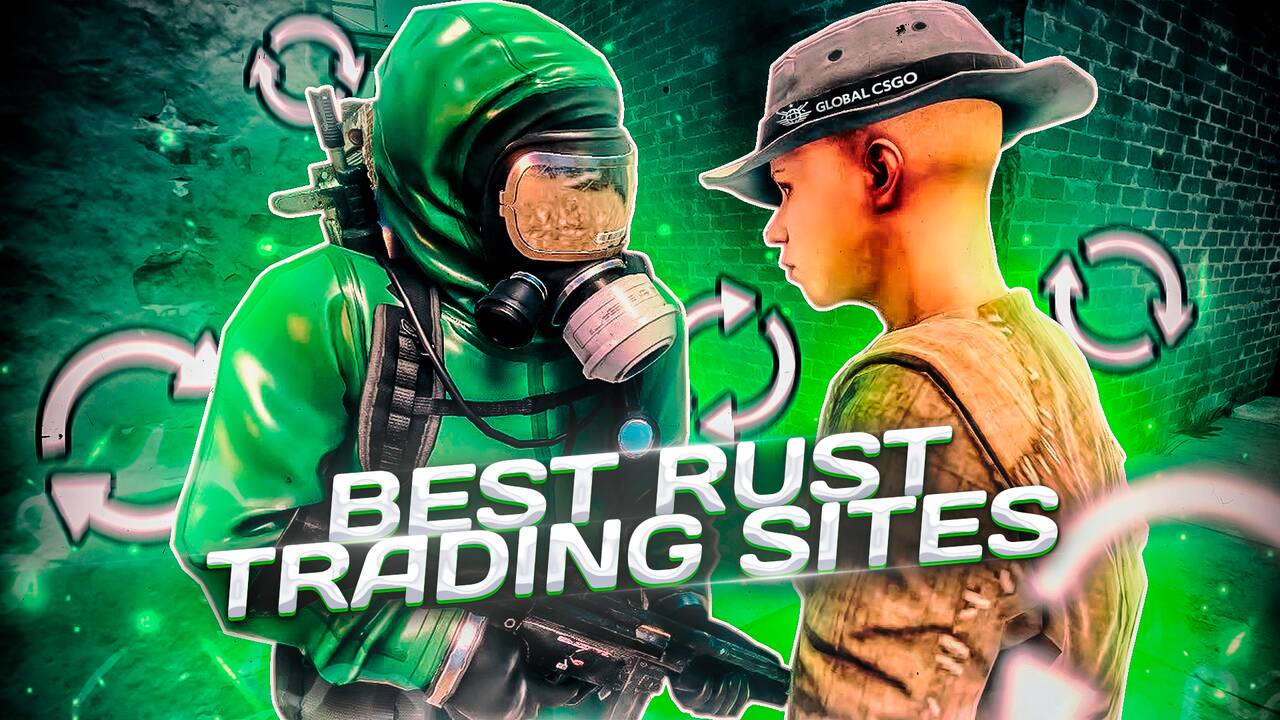 In addition to buying and making trades, you can also sell skins on a Rust trading site. How, you ask? Once again, it's quite simple. Once you Sign Up and Login with Steam to the website, you can simply transfer any Rust skin you want from your Steam inventory and list it for sale. Then, once another user purchases that skin from the site, you will receive the amount of money you listed for sale. The website will make a small commission either from your sale or from the buyer. It usually depends on the site itself. However, that's nothing to worry about as it won't hurt your profit at the end of the day. The needs of the users come first and your expenses will be taken care of. With the Rust trading pages, you can buy, sell, and trade Rust skins and items outside of the Steam Market, usually at much better prices.
How Do Rust Trading Sites Work?
So, you're probably wondering how all of this works. How do Rust trading sites work? How do these websites set skin prices? How do I create my account? How do I connect my Steam profile? The list of questions can go on and on. But fear not. We will explain the most important details you need to start trading Rust skins today.
First, you're going to need your active Steam account with all of the Rust skins that you want to trade inside your inventory. Then, in order to sync your Steam account to any Rust trading site you're going to need to set your Steam profile to public and locate your Steam Trade URL.
So, why is all of this necessary? Well, trading sites allow you to trade some of the best Rust skins thanks to something known as a trading bot. What this does is it tracks every trade made, it helps update prices based on the current status of the gaming skin market, and it makes sure that no one gets scammed, ever. As a result, here is how to set up your Steam profile so that it is compatible with any trading site out there.
Find Your Steam Trade URL
A trade URL is a unique URL that every Steam user has. You can use this URL to sync your inventory with a trading website so that you can trade, sell, or buy Rust skins. Follow these steps to set this up correctly and start making trades with your Rust, CS:GO, DOTA 2, and any other types of in-game items on the market.
Launch Steam
Hover over your username at the top of the screen and go to "INVENTORY"
From there, click on "Trade Offers"
Then, look on the left side of the screen and click on "Who can send me Trade Offers?"
Scroll all the way down and copy the link under Trade URL

You can also create a new URL by clicking on the blue "Create New URL" button. This is in case any issues with sending a trade offer occur. If that happens, just generate a new URL and replace the old one. After you've done this, there's one more step before you can start trading Rust skins to make some real money on the side.
Set Your Steam Profile to Public
This should be pretty obvious, but you must make sure that your Steam account isn't set to private before connecting it to a trading bot on the internet. This will prevent your items from reaching the market and being seen by other users. It will also prevent you from trading and buying new items as well. So, how do you set your profile to public and start acquiring new Rust skins?
First, open Steam and go to your Profile.
From there, click on "Edit Profile"
Go to Privacy Settings from the navigation panel on the left side of the screen
Click on the drop-down menu under "My Profile" and select "Public"
Now, you are all set to make trades with your Rust skins and exchange any item you wish on the trade bot of your choice. Regardless of whether you're choosing Skinsmonkey, Swap.gg, Tradeit.gg, or any other website, you still go through these steps in order to be eligible to trade your in-game Rust skins.
How to Trade Rust Skins?
One question still remains: how do I trade Rust skins effectively? Well, let's find out together.
The first thing that you have to do on Rust trading sites is to create a profile and look for skins that you want to secure for yourself. Initially, the easiest way to get new skins is to purchase them if the prices aren't too expensive. However, if you don't have enough money to do so, you can always trade your Rust skins for others on some of the best Rust trading sites out there.
After you've found which skins you want to exchange for yours, you can select them from your inventory and click on a button that says "Trade". This will tell the site that you want to begin the trade. After it evaluates the value of your skins, it will either confirm or deny the trades based on whether all items are worth equally. Most sites also allow users to trade Rust skins for Dota 2 or CSGO items given that their value is the same.

How to Sell Rust Skins?
If you have won a lot of skins and items on for example Rust gambling sites then you may want to sell them and make some extra money. Unlike trades, you receive real money instead of other players' skins. Prices will vary depending on which site you are using. However, the commission, price, and fees are usually quite similar.
Selling skins is quite easy. All you have to do is connect your Steam inventory, set the price, and list your items on the website. Players will be able to view them and decide if they want to make a purchase. Once someone decides to buy your items, you will receive an amount based on the price you initially set. This way, you can increase your balance and buy even more skins on the same site.
How to Buy Rust Skins?
There are only a few things that players are required to have if they wish to buy Rust, CSGO, or DOTA 2 skins. They need to deposit a certain amount of money into their balance and use it to buy any in-game skin they wish, considering they can afford it. You can also take advantage of any type of bonus code that a website might include. Many sites provide a bonus as support for their users. This can be a sign-up bonus, a deposit bonus, maybe a giveaway, or anything in between. Whatever it is, make sure to get your hands on any type of bonus that is provided. You can use this to buy more expensive skins in exchange.
Our Score