Skinport 2021 Review, Is it Legit? + Promo & Bonus Code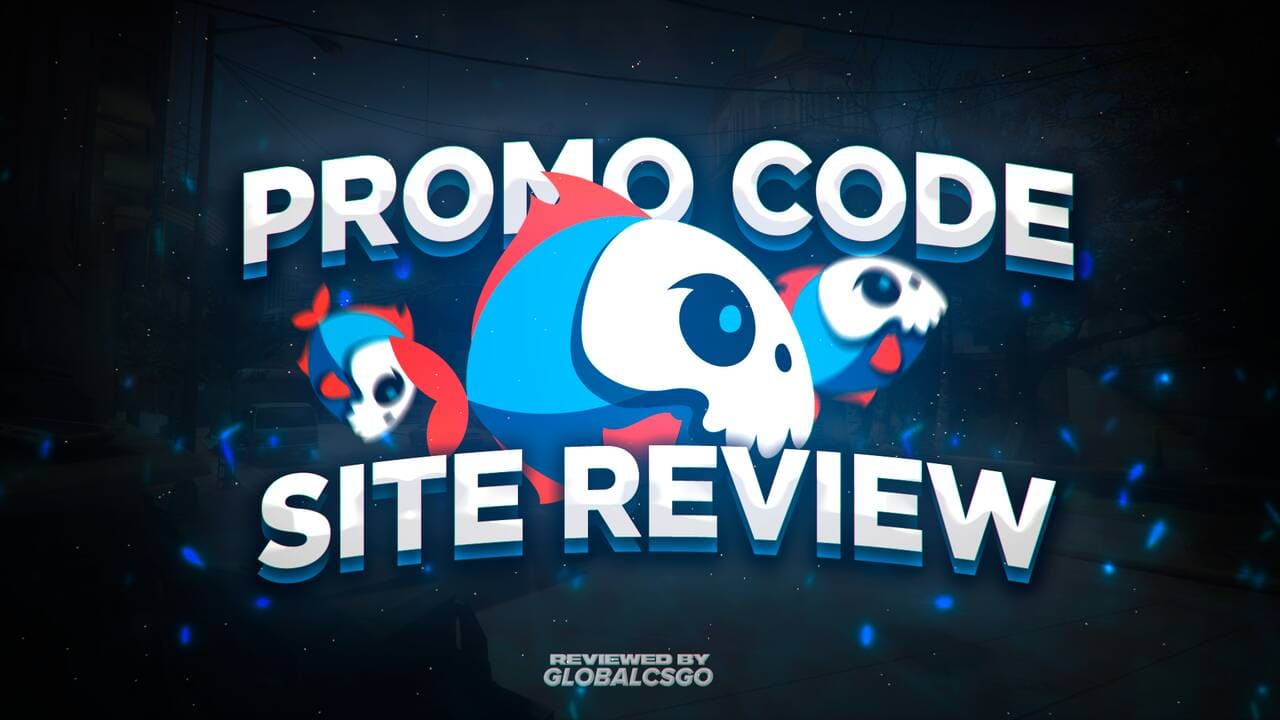 Skinport is an online marketplace to sell and buy CS:GO skins. However, the website also has a market with skins for Dota 2, Z1 Battle Royale, Rust, and Team Fortress 2.
Available in 11 different languages, Skinport is growing his popularity for the last month.
With a well-organized, easy to use, and user-friendly interface, we break everything down about Skinport in this review.
Skinport – Is it Legit?
Yes, Skinport is a legit and safe website to sell and buy your CS:GO skins using real money.
With a massively growing number of visitors, it now counts with over 1.4 million visitors a month.
Besides the growing aspect, Skinport has excellent reviews online, with many satisfied users.
How to Sell Skins on Skinport?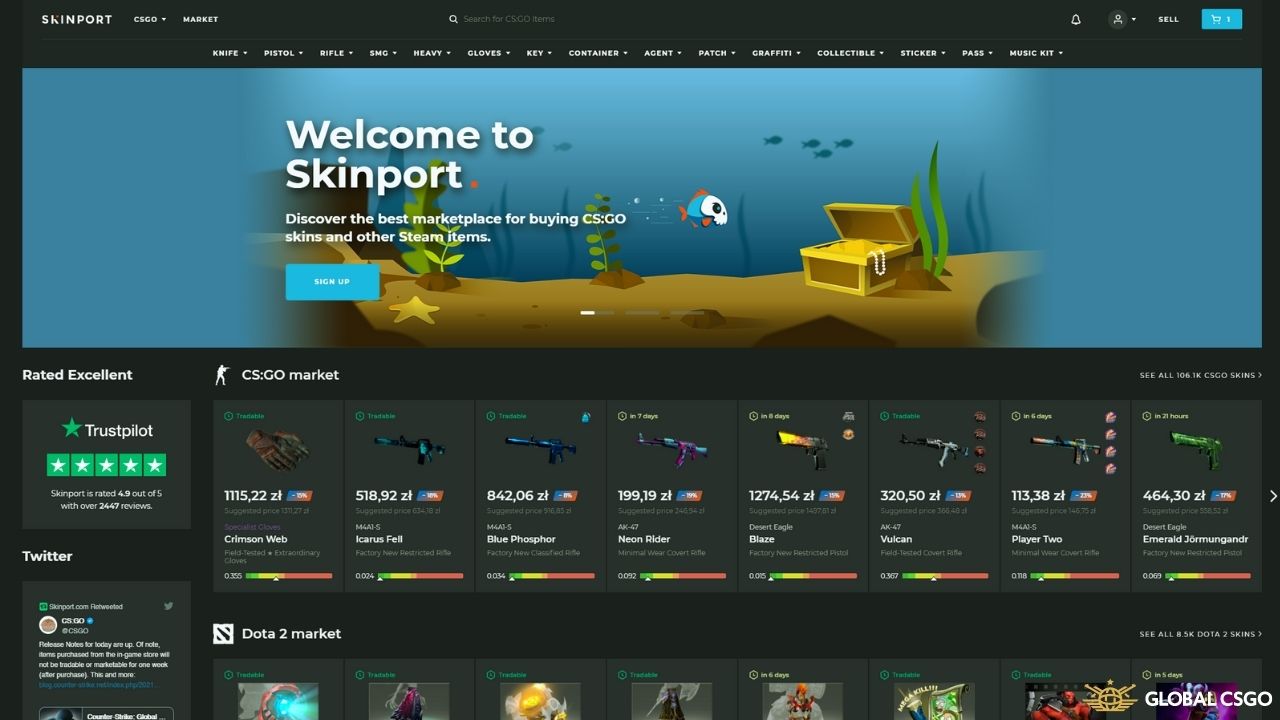 If you pretend to have profit with some old items you don't use and don't like anymore to buy some new ones, here is all you have to do:
Register with your Steam account and put the inventory public
Add your correct trade URL (always double-check)
Click on "Sell" and choose the skin or skins you want to get rid of
Set up your price or follow the price suggestion
Select your favorite payment method
Once it's all done, you'll receive a trade offer on Steam, and you must accept it
Note that your Steam account must be protected by Steam Guard Mobile Authenticator for at least 15 days.
How to Buy Skins on Skinport?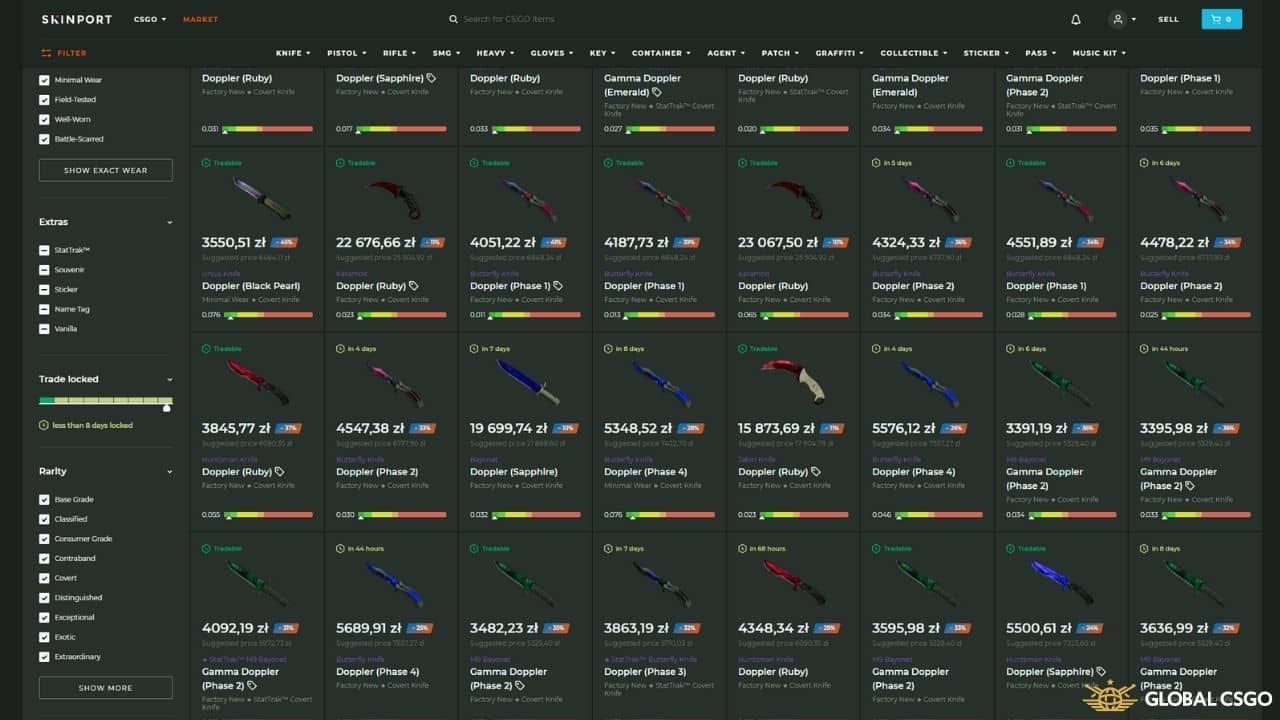 Your idea is more about buying good skins and getting a new look on your weapons. At Skinport, the variety to choose from is massive. The process is simple to use and easy to understand:
Set up your Steam inventory public
Add your correct trade URL (it's essential to verify twice)
Open the "Market" and select the items you want
Choose the appropriate payment method
Confirm the payment and go back to the page
Once you finish all these steps, you may only accept the trade offer and enjoy your new skin
The marketplace is well organized in different sections (knife, pistol, rifle, smg, heavy, gloves, key, container, agent, patch, graffiti, and collectible). It's also possible to filter for prices, exterior, extras, rarity, color, and more.
Skinport Selling Fees
When you are making a sale, it's important to bear in mind that Skinport applies fees on each sale.
The regular fee is only 10% of the established price. The minimum fee for sale is $0,01, and it already includes VAT.
An excellent option for you to get more money on your CS:GO skin is by having a lower fee, which you can go down to 5% by adding "Skinport.com" to your Steam profile name.
It might not sound much, but in the long term can make all the difference.
Skinport Payment Methods
Several methods are available for you to choose the best according to your needs. Make sure to select your favorite:
ApplePay
JCB
AmericanExpress
Visa/MasterCard
GiroPay
Klarna
UnionPay
Remember that depending on the amount, your financial institution, and country, the procedures, availability, methods, duration, and terms and conditions may vary.
Skinport Customer Support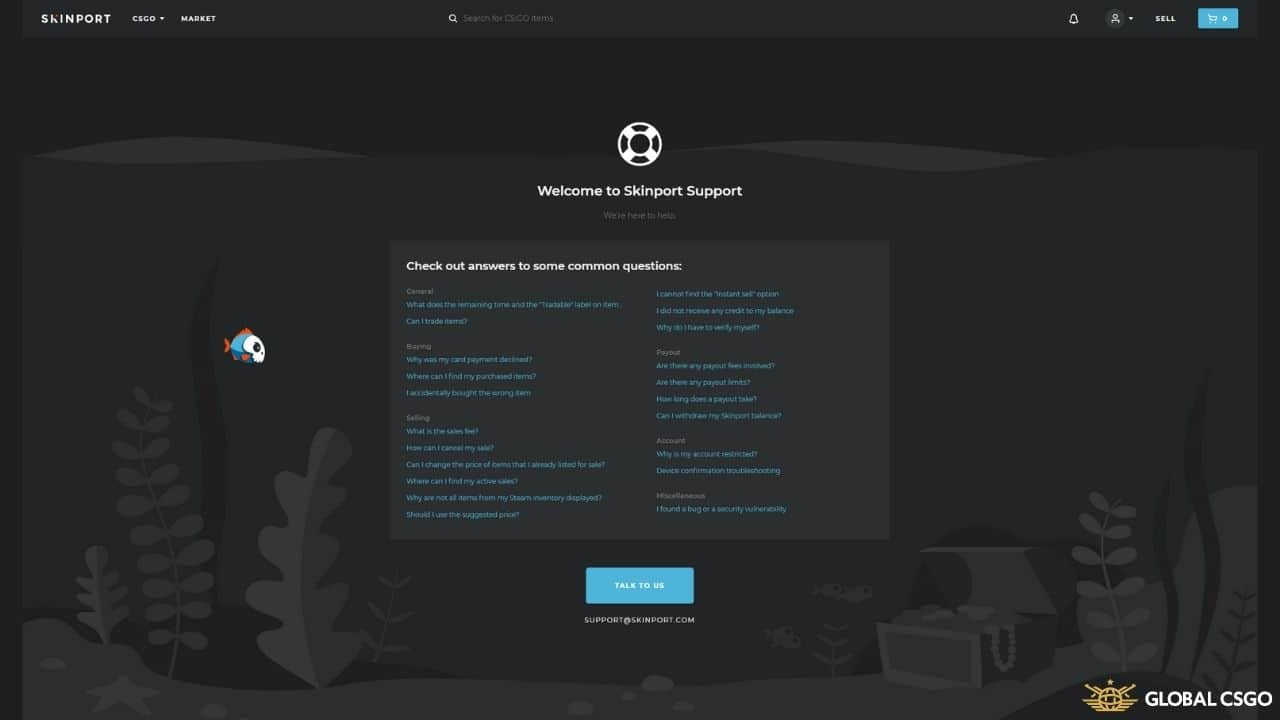 We all know the importance of having a fast and responsible support team to provide users the best help about any possible doubts. Especially when it's about money, everyone wants to get a great and quick reply.
Although, Skinport doesn't have live chat support. If you want to reach the team for more information, you should make a ticket with your questions.
Since you have to email them, give the first look into the FAQ page, which is very complete and helpful. Another "trick" people use is to text on social media, especially on Twitter, since Skinport is active.
Summary
To conclude, Skinport is a reliable and really safe website to buy and sell your CS:GO items. With a good interface and a market with a great offer, people can take what they need and want the most.
We would like to see a live chat as the main feature to improve, but overall the review it's positive.
Make sure to try out and share your experience with the community and with us.
Our Score
Additional Site Details
---

Website Link

---

Payment Methods

---
Similar sites to Skinport

Get a Free Case worth up to
Available in 19 different languages
The platform is operating since 2016
Use Code:
GLOBALCSGOTrade
Use Our Code And Receive Amazing Bonus to Trade on Swap.GG!
Available in 4 different languages
The site is operating since 2017
Swap.gg accepts CSGO, Rust, Dota 2 & TF2 Items
Use Code:
GLOBALCSGOTrade

Use Our Link & Get Extra Money for Your First Trade on CS.Trade!
BONUS FOR YOUR FIRST TRADE AVAILABLE
Site is available in 10 different languages
More than one million exchanges done on CS.Trade
Low-Value skins are accepted
Skinport FAQ
How Can I Trade a CS:GO Skin on Skinport?
Unfortunately, you can't. Skinport only allows buying and selling items. What you can do is selling the skin you would like to trade and then buy the item you were looking at.
I Don't Want to Sell a Skin Anymore. How to Cancel My Sale on Skinport?
If you want to have your item back and stop the sale, all you have to do is go to "My Active Sellings" and choose if you wish to cancel only one sale or cancel all of them. Once it's done, you can either resell it or send it back to your steam account.
The Recommended Price is Accurate?
Skinport proposes a price 5% above the average for a little margin of error. But it's up to your needs. If you pretend to sell your skins faster, you must lower the price to be the competition's first choice. You can also put the price above the recommendation, but those are rarely sold, and some might never be sold.
Skinport Charges Fees on Payouts?
No, they don't. We are happy to say that Skinport has all the payouts free of charge. The only fees you pay is on selling items in the marketplace.
Is it Possible to Withdraw My Balance?
Yes, it is! Some websites would allow you only to use the balance on trades or in other features, but at Skinport, you have the option to cash out for real money to your personal bank account.