Swap.GG 2022 Review, Is it Legit? + Promo & Bonus Code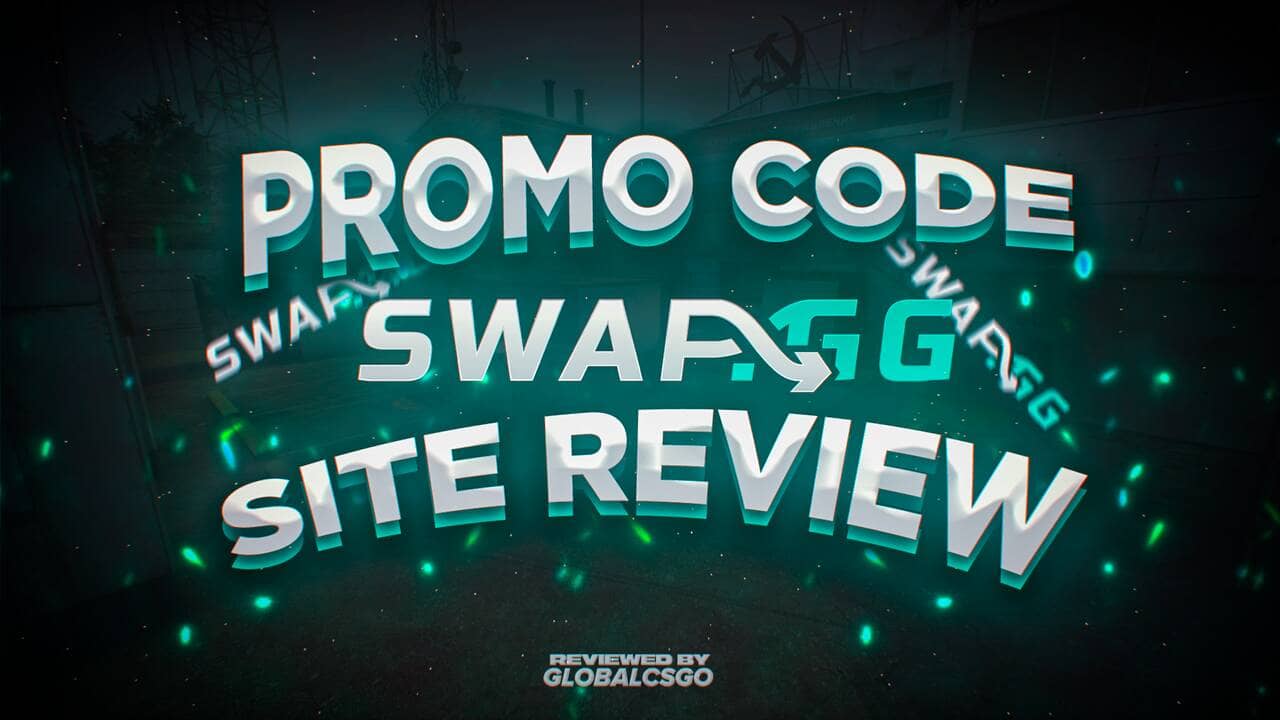 There are many gamers out there who love playing games like CSGO, Dota 2, RUST, Team Fortress 2, and more. There are also those who enjoy collecting valuable items from these games and trading with others on third-party websites later on. Well, Swap.gg is one of the most versatile and popular marketplaces for this activity that provides lots of valuable offers for their users. This is a review of Swap.gg, one of the best CSGO and Dota 2 skin trade sites you will ever have the pleasure of visiting.
What Is Swap.gg?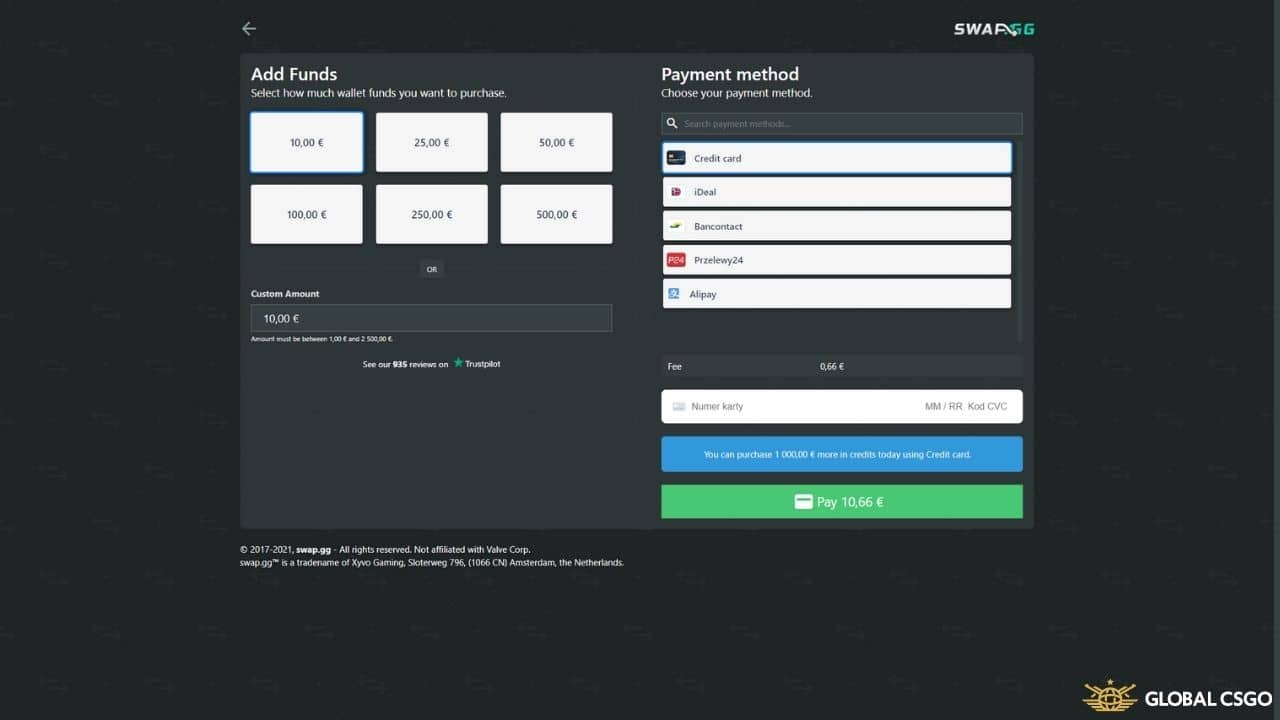 Before all else, Swap.gg is a legit site that countless users join to trade their CSGO, Team Fortress 2, Dota 2, and more skins for other Steam games as well. Their website is very welcoming to all new users and provides a straightforward experience. It was established in 2017 and is still going strong. All members that use Swap.gg can sell, buy, and trade a variety of items from the games we mentioned here. You will need to take into account that Swap.gg also has a commission fee for certain deposits and withdrawals.
How to Use Swap.gg Trade Site?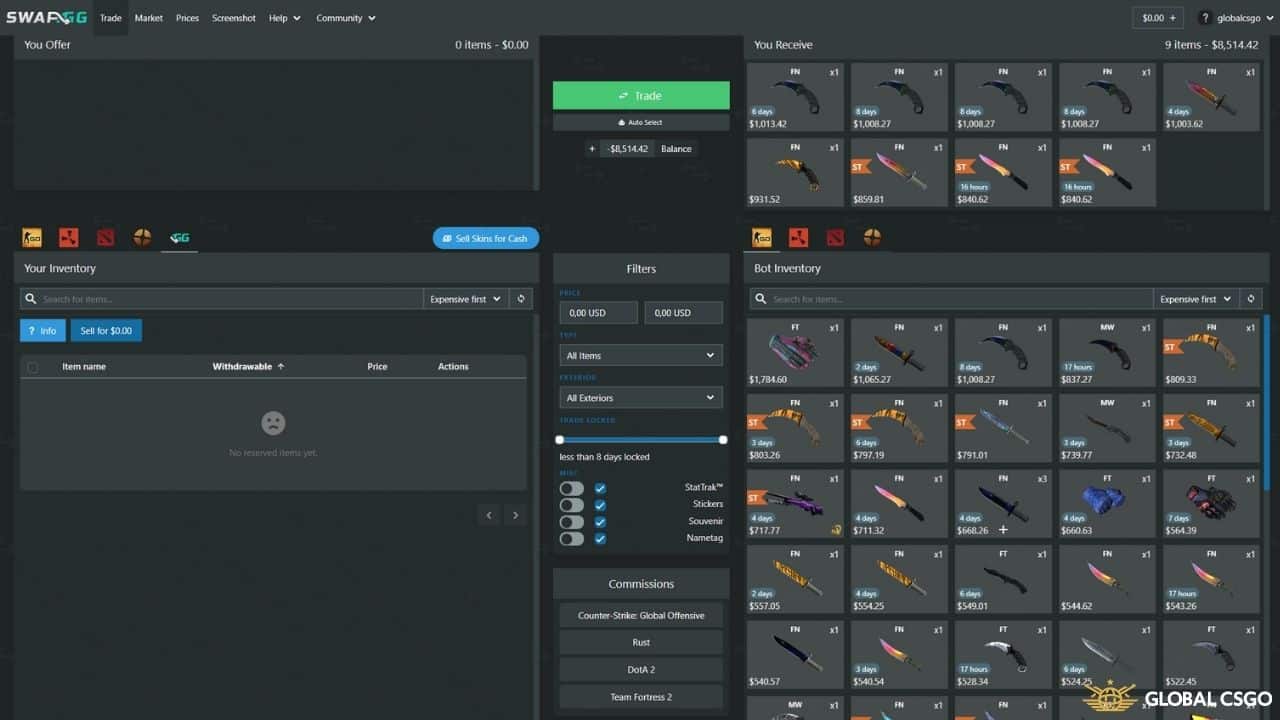 Trading on Swap.gg is very simple and easy to do. The website doesn't want to waste any of your time so you immediately access the trading window when joining. However, before you get to sell, buy, or trade any skins you must first register to the site with Steam. To do this, you simply click on "Sign in through STEAM" on the button located at the top right corner and you will become a member in a few short minutes. After that, the entire process is very simple.
How to Trade Skins on Swap.gg?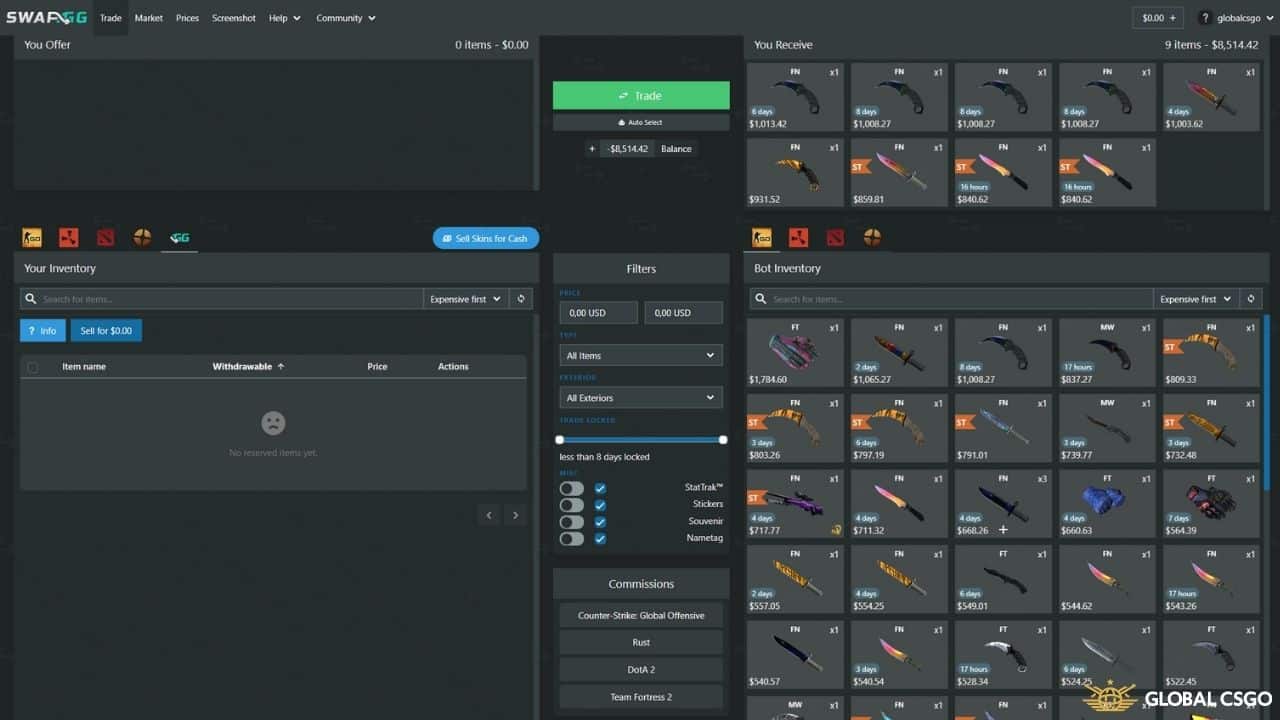 If you have ever traded any items on a site like this before then you already know how the entire process works. You simply insert the skin you want to give in the left box and choose the ones that are eligible for trading in the right box. When you're done selecting skins you just click on "Trade" (the green button) and you're all set. Your skins will be sent to your Steam inventory quickly.
How to Sell Skins on Swap.gg?
If you want to sell your skins for money and not for more items then this site can also provide that as well. All you have to do is click on the blue button that says "Sell Skins for Cash". When you click on it you will be redirected to market.swap.gg. When you sell your items your balance on the website will be instantly updated.
How to Use Swap.gg Balance?
Every trade that users will make with their items on Swap.gg won't be exactly equal. As a result, the difference in the value of each item will be stored in your Swap.gg balance. The credits that you acquire in your balance can then be used on the trading bot again to swap other items that are worth more than yours. In this case, you can add what's left in your balance and make up for the difference in value. As a result, the bot will allow users to complete the trade offer instantly.

Is Swap.gg Legit?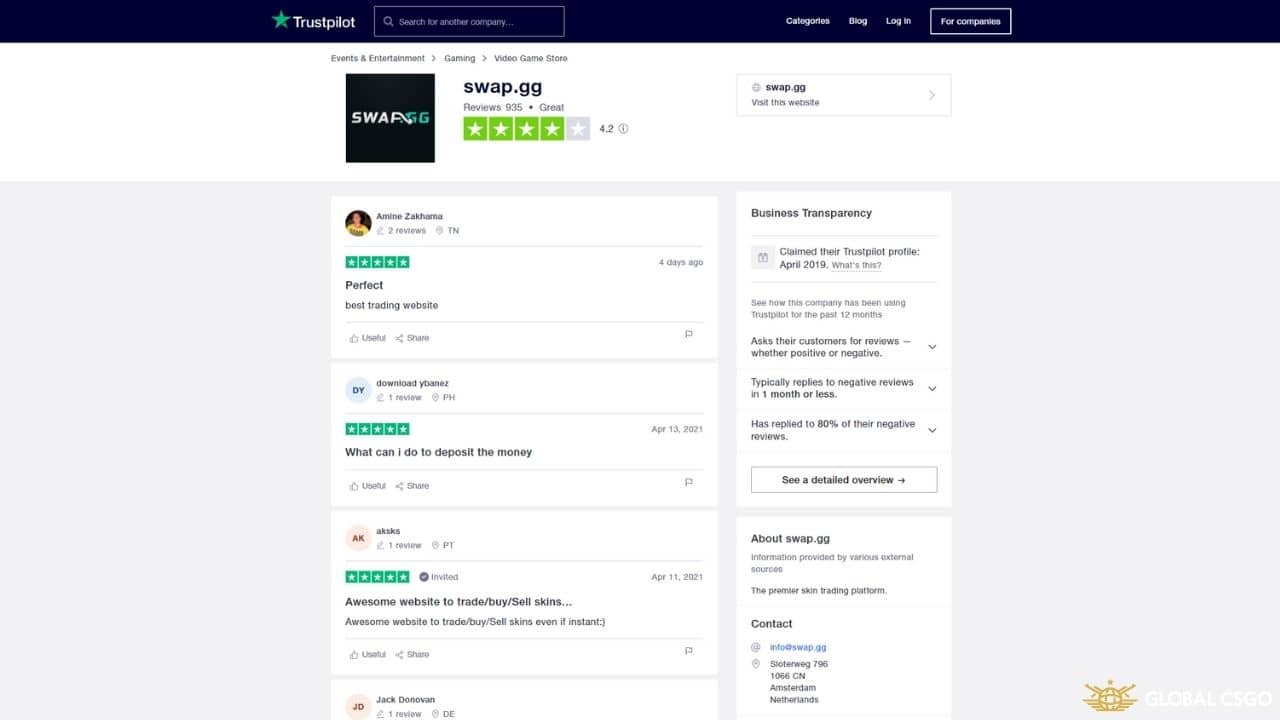 Using a trade site is a unique experience that makes the process much quicker without having to send a separate trade offer to every user you want to trade with. However, there are still a lot of sites like these that try to scam more users. This is why we have thoroughly tested the Swap.gg trade site and can conclude that there are no users who have ever complained about being severely scammed. This is a legit business that has been running for years and provides great features for their users and simply takes a fee and commission for the service they offer, nothing more.
Swap.gg – Trade CSGO, Dota 2, RUST, Team Fortress 2 Skins
When you first look at Swap.gg, it looks extremely simple to use. Everything about it is designed to provide a great user experience and allow players to trade their items without any worries. But there is much more to it than just a great design and appeal. One of the best things about it is that there are many popular games whose items you can trade. This includes Team Fortress 2, CSGO, Dota 2, and RUST.
How to Reserve Items on Swap.gg?
Reserving items on Swap gg is a great way to grab a skin that is currently trade locked for some reason and is therefore unavailable at that time. However, you can reserve this skin and simply withdraw it from your inventory when it becomes available again.
If you find an item that is trade locked, use the items in your inventory or your Swap.gg balance and begin the trade. You won't get the item immediately, but it will become reserved only for you until it is lifted from the trade lock. When it becomes available again, you will have only 5 days to withdraw it, otherwise, it will be removed from your inventory.
Swap.GG Support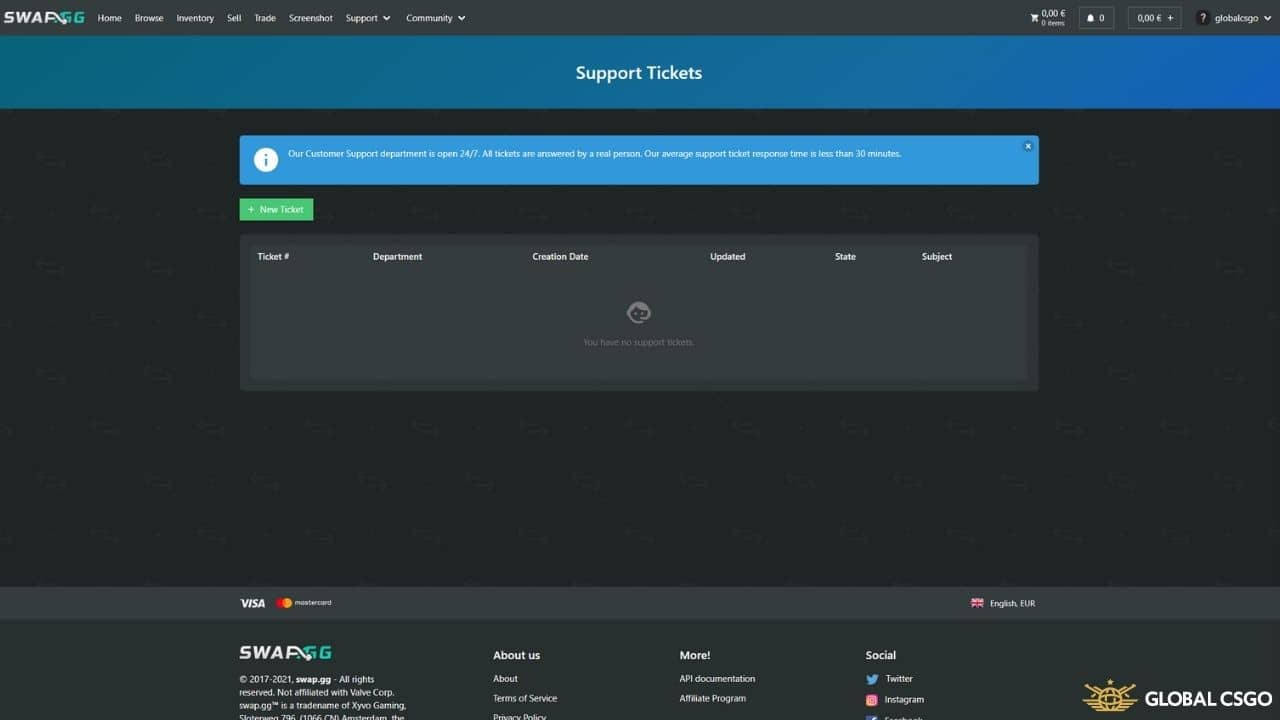 To get assistance from the support at Swap.gg, simply click on "Help" from the navigation panel and then click on "Support" from the drop-down menu. This will take you to their 24/7 ticket system where a member of the team will respond in less than 30 minutes. Users also find useful information on the FAQ page or asking questions on their Twitter feed.
Swap.gg Fee & Commission
Like most skin trading sites, it's completely normal for them to request a commission and a fee for the service they provide. In this case, the fee will be different depending on the type of items you conduct trades with. The bot will automatically take the commission on every transaction you process.
CSGO Fee: 6%
Rust Fee: 8%
Dota 2 Fee: 10%
Team Fortress 2 Fee: 6%
Conclusion
The final verdict about Swap.gg is that all users can easily have a great time with all of the services that the trade site offers. They have amazing support that responds very quickly and one of the easiest-to-use websites out there.
Our Score
Additional Site Details
---

Website Link

---

Payment Methods

---
Similar sites to Swap.GG

Get a Free Case worth up to
Available in 19 different languages
The platform is operating since 2016
Use Code:
GLOBALCSGOTrade

Use our link and sell or buy CS:GO Skins at the best prices!
One of the oldest and most trusted Marketplace sites
Multiple payment methods
Available games: CS:GO, TF2, Dota 2
Use Code:
GLOBALCSGOTrade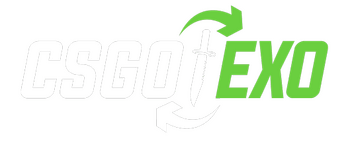 Trade your CS:GO Skins Instantly using CSGOEXO!
Affordable market rates
1% available by joining Steam Group