It will nearly be a decade since the first time skins were introduced to Counter-Strike Global Offensive after Valve Corporation released the Arms Deal update in 2013. Since then, countless new items have been added to the game.
In this article, we will review some of the best pink CS GO skins that can spice up your gaming experience or make you some extra money on the CS GO skin market.
Top 12 best pink CS:GO skins
The items you're going to see on this list aren't ordered by price or skin rarity in particular. Instead, they are some of the coolest, best-looking, and most popular pink CS:GO skins that are currently available on the Steam market.
Galil AR | Sugar Rush (Minimal Wear)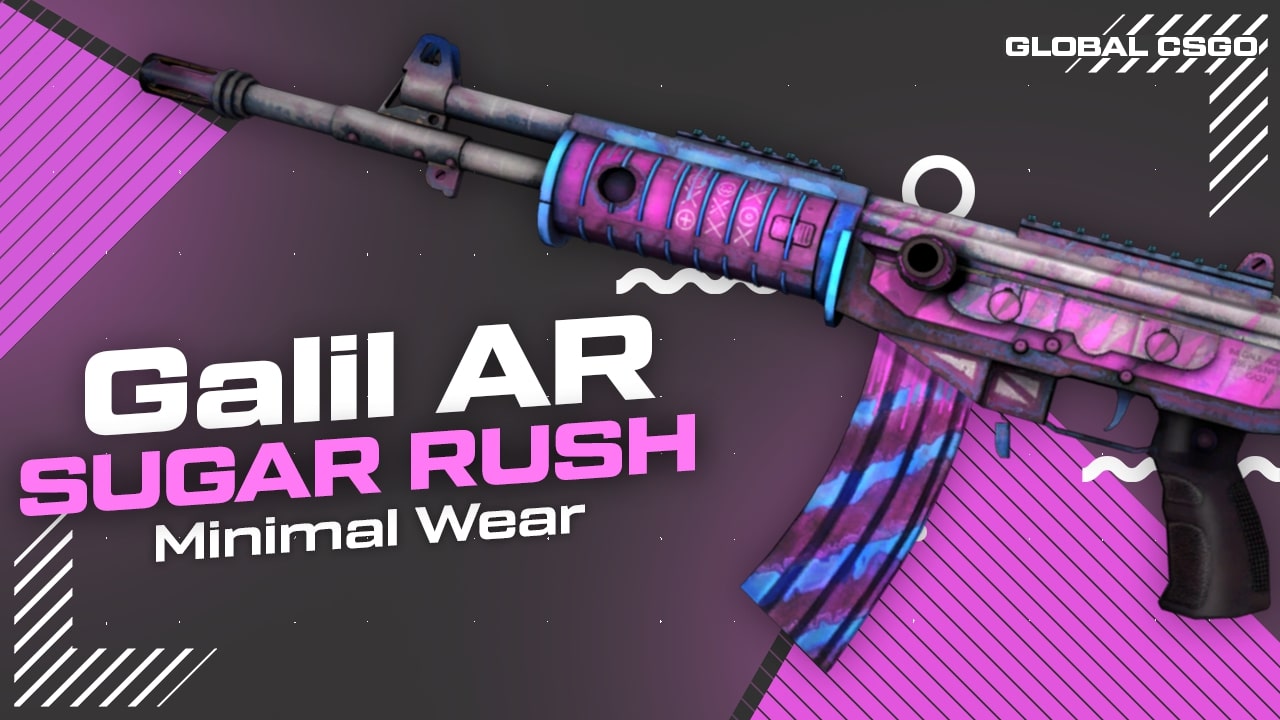 The first choice on our list of best pink weapon skins for Counter-Strike Global Offensive is the Galil AR Sugar Rush. This is a stunning skin that can be found in the Operation Hydra Case. It was added to the game in 2017 and is available in all normal and StatTrak wear conditions. However, it features a float range of 0.00 to 0.55, meaning it won't get too badly destroyed as you use it in more CS:GO matches.
The starting price for the Galil AR Sugar Rush Battle-Scarred is only around $15. But, as a StatTrak Factory New skin, it can easily cost as much as $100, which is significantly more than Minimal Wear.
AWP | Lightning Strike (Factory New)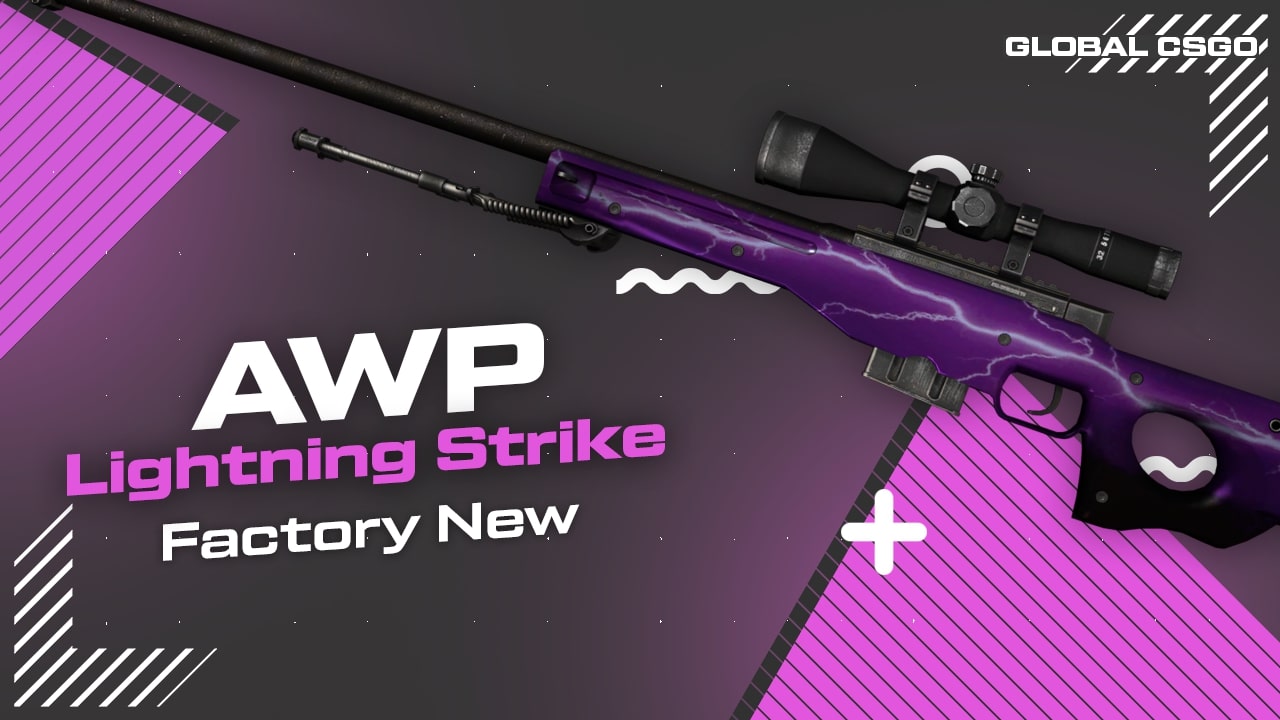 The next pink CS:GO skin on our list is a Covert Sniper Rifle known as the AWP Lightning Strike. This is clearly one of the most unique and stunning CS:GO skins that you can have in your inventory. It features a lightning bolt moving across the entire weapon skin on a pink-purple background.
It's no wonder that this item is worth hundreds of dollars. It's available only as a Factory New and Minimal Wear skin, costing anywhere between $300 and $800, including StatTrak. The AWP Lightning Strike is one of the most notable pink skins that you will find in most buyer guides out there.
AWP | Fever Dream (Factory New)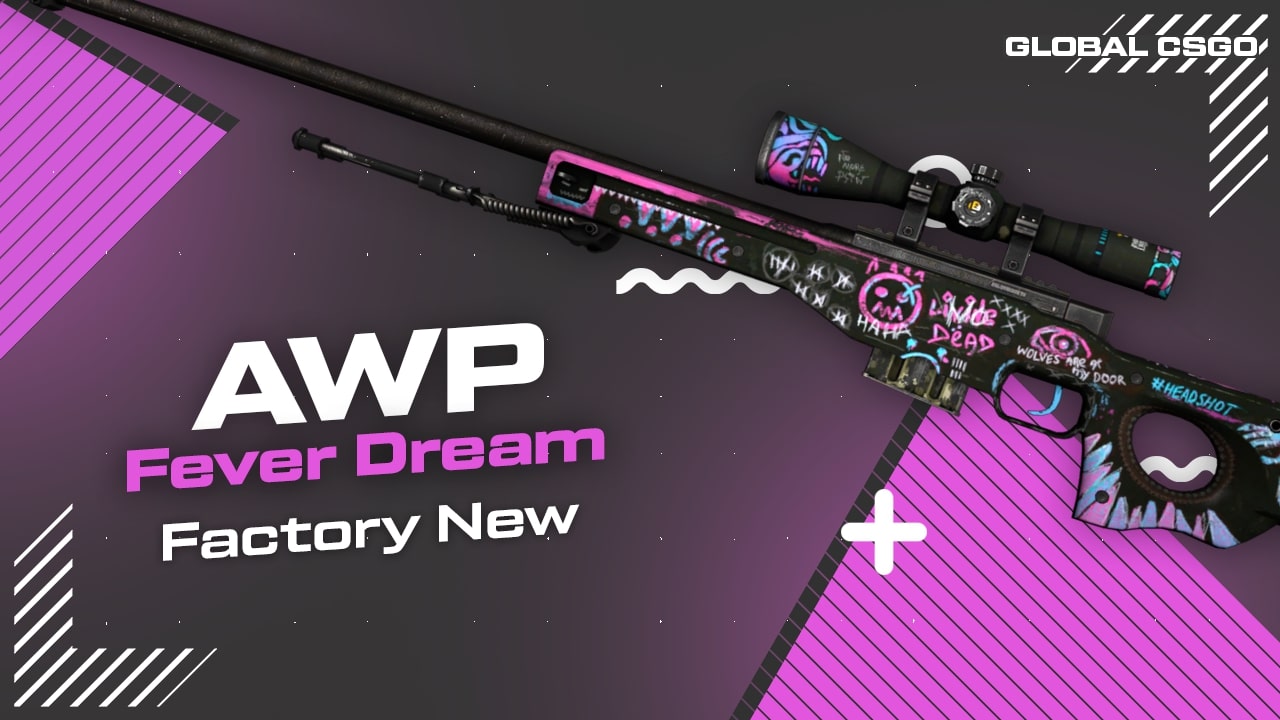 It may not be entirely pink, but the color definitely dominates in this cool AWP Fever Dream skin. It features various drawings scattered across and it can be found inside the Spectrum Case. The skin was introduced to CS:GO in 2017 and it goes for a maximum of $35. The starting price of the AWP Fever Dream skin is only $5, making it affordable for all players who don't mind playing with a Battle-Scarred CS:GO skin.
CZ75-Auto | The Fuschia Is Now (Minimal Wear)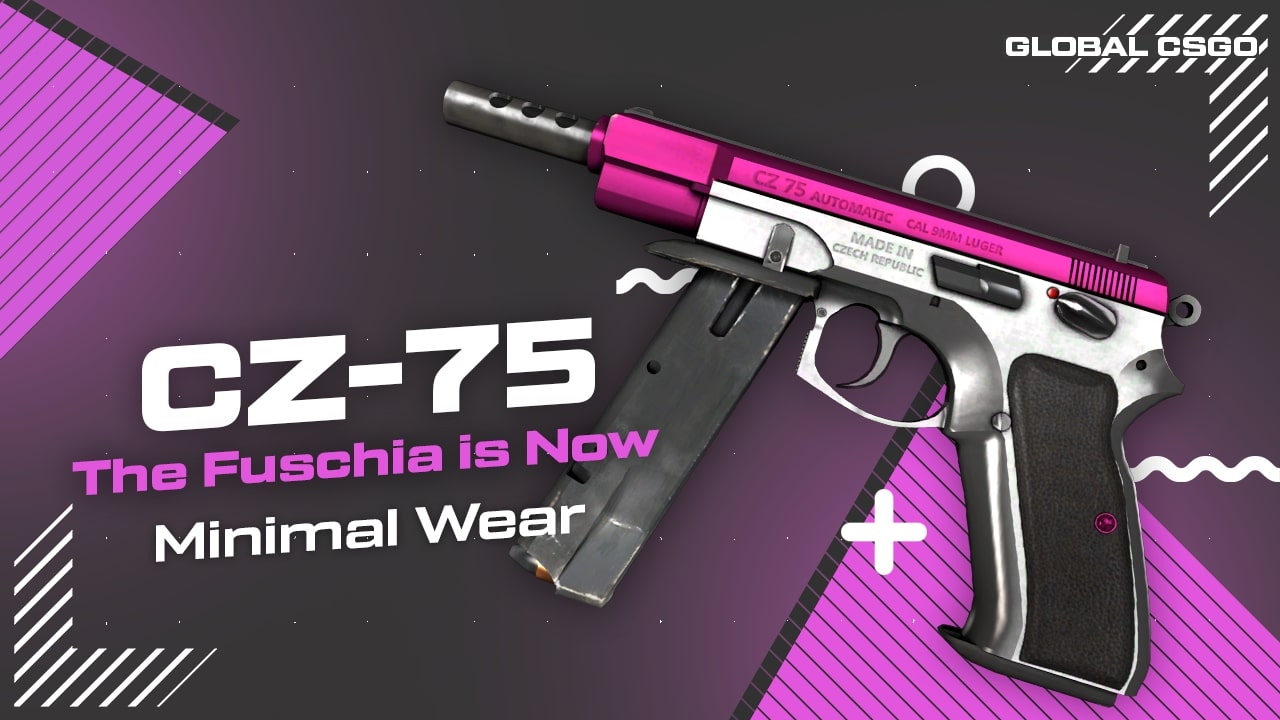 This CZ75-Auto pink CS:GO skin came 1 year after the skins update, and it was featured during the Arms Deal 3 update in 2014. It's available inside the official CS:GO Weapon Case 3 or can be bought for relatively low prices ranging between $25 and $60.
What's interesting about this CZ75-Auto skin is that the StatTrak skins are actually cheaper than the normal ones. On top of that, getting it as a Battle-Scarred option is not possible at all, meaning it won't get severely damaged from wear and tear over time.
SCAR 20 | Splash Jam (Minimal Wear)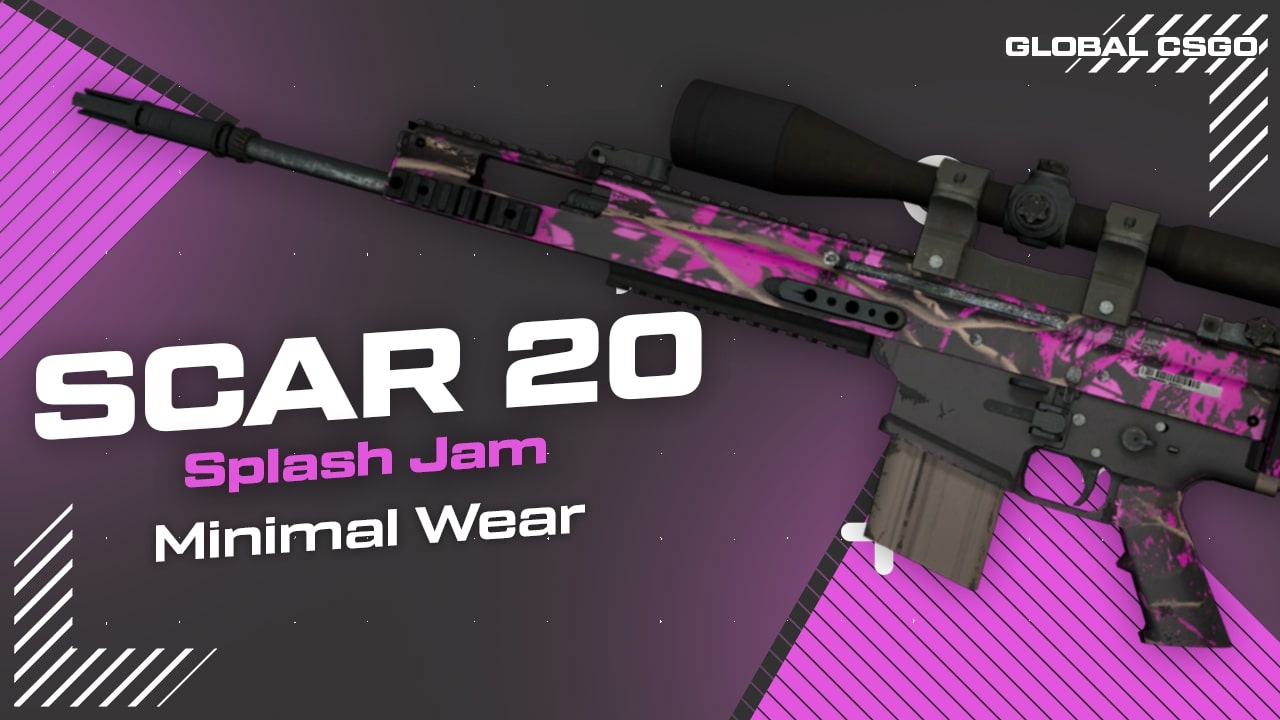 The next pink skin on this list is painted with a pink camo finish that spans across the entire body of the weapon. You can find the SCAR 20 Splash Jam on Steam with quite an expensive price tag if you're looking for a Factory New Splash Jam skin. It's worth up to $1300 Factory New and also at a very low price of $4 for a Battle-Scarred model. The best option, if you're planning on buying a SCAR 20 Splash Jam skin, is to go for a Minimal Wear condition, as it is only priced at around $30.
Sawed-Off | Wasteland Princess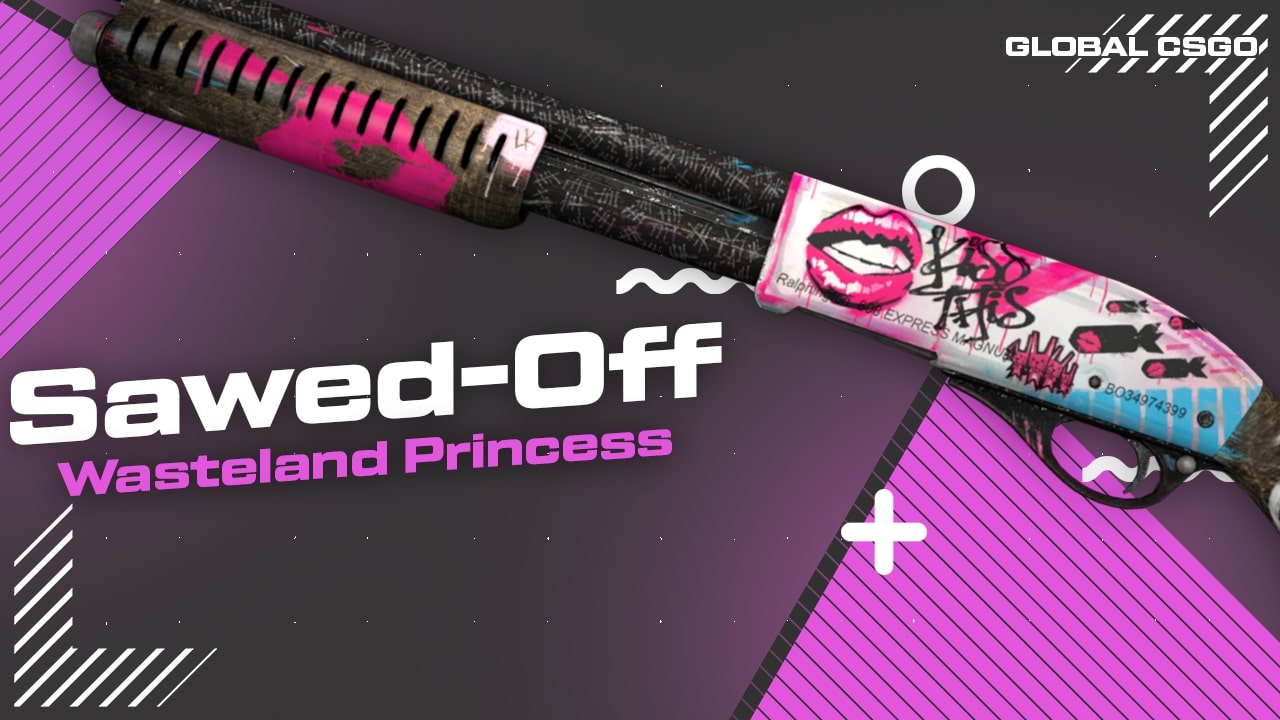 This CS:GO skin can be found in the Glove Case and is definitely one of the most popular pink skins you will find anywhere. Sawed-Off Wasteland Princess was introduced to CSGO in 2016 alongside the Brothers in Arms update. The starting price for the Sawed-Off Wasteland Princess is only $2, while the Factory New StatTrak ones go up in price to $25. It's a colorful skin that is easily noticeable in-game on any map that you play.

AWP | Pink DDPAT Souvenir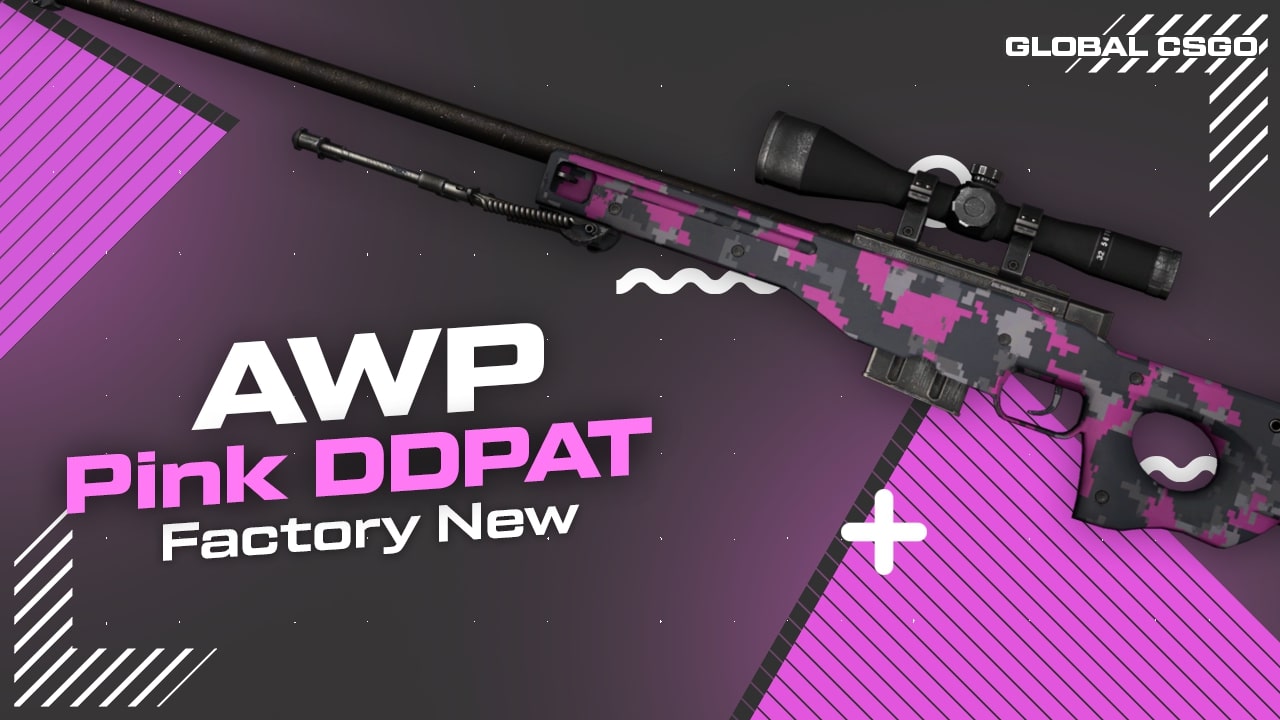 Next up is another pink skin that appears in a darker pink, almost purple shade and features a hydrographic finish style. The AWP Pink DDPAT is a Restricted Sniper Rifle that can cost anywhere between, $20 and $800. It has amazing colors, decent tear, and is, without a doubt, one of the best pink CS:GO skins currently out there. In its normal version, the Pink DDPAT costs about $90 Factory New.
AK-47 | Neon Revolution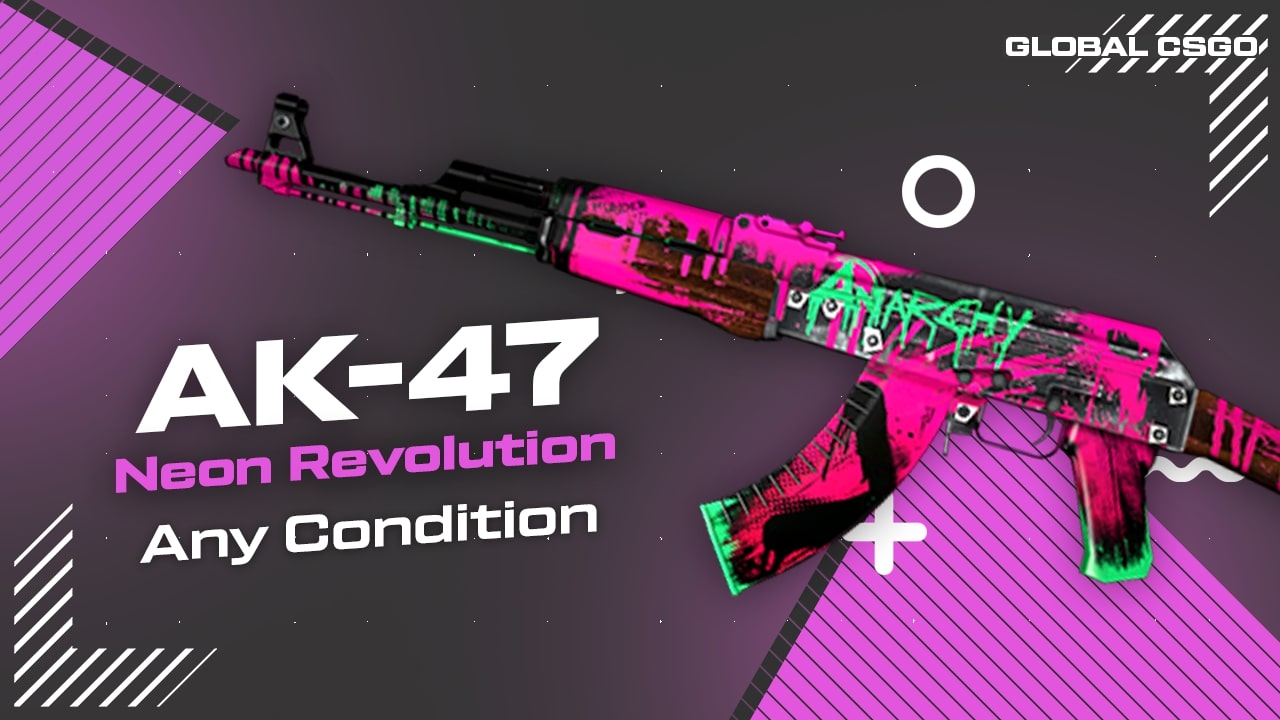 Behold, one of the most gorgeous and stunning pink skins in CS GO that you can ever hope to own. The AK-47 Neon Revolution is a stunning skin that features a nice mix of neon pink and green colors splattered across the entire body of the skin. The name itself already gives that away. But the best part is that it's not a too expensive item for such qualities. You can purchase this thing from $19 Battle-Scarred and up to $170 StatTrak Factory New.
USP-S | Cortex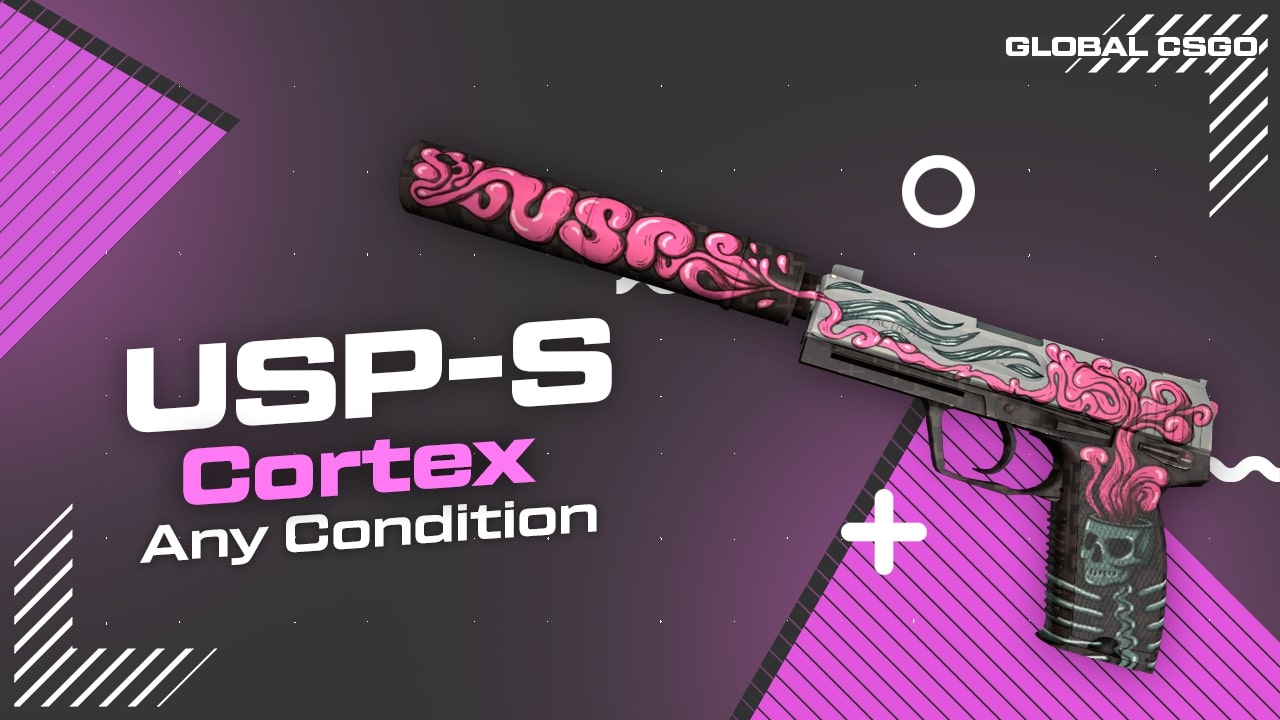 This is the first USP pistol skin we have on our list but it was definitely worth the wait. The USP-S is one of the most popular weapons in CS GO, and this skin will make each match a lot more exciting if you're on the CT side. This skin is also not too expensive.
You can find it on Steam for about $50 StatTrak Factory New. However, if you have a lower budget, the non-StatTrak version Factory New is only $14. That's a great deal for a gorgeous CSGO skin such as the Cortex. Another notable feature of this skin is that it includes a pink graffiti-style flavor text, saying "Keep your head." Killing your opponent with this will surely be much more fun for all players from now on.
USP-S | Neo-Noir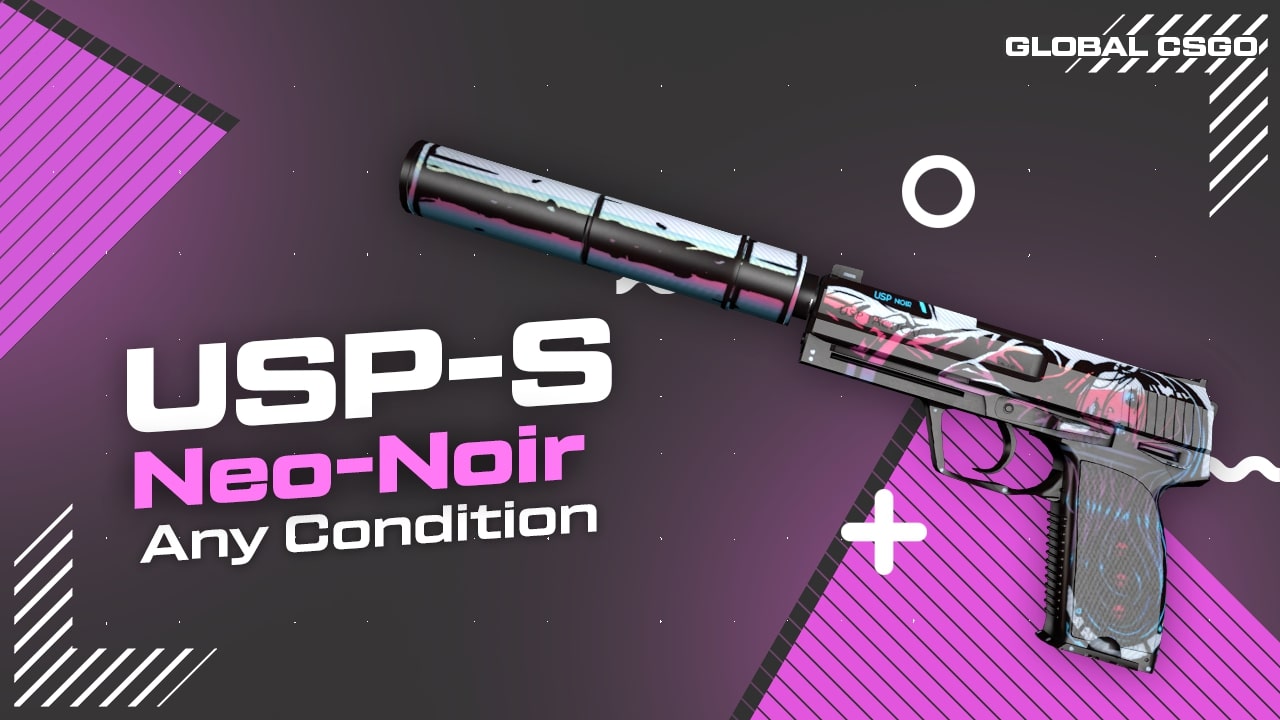 Another one of the most notable pink skins in CSGO includes the USP-S Neo-Noir. It will attract a lot of attention in any situation thanks to the amazing design and colors. Many players don't realize that this skin also features a hidden flavor text that says "Drenched in a neon glow, she lies at the foot of an oppressive skyscraper."
This skin has received a lot of great comments about everything it has to offer, including the great price. You can find it costing as high as $170 in Factory New StatTrak condition. For lower budgets, you can buy this skin and add it to your Steam inventory for less than $16.
Desert Eagle | Trigger Discipline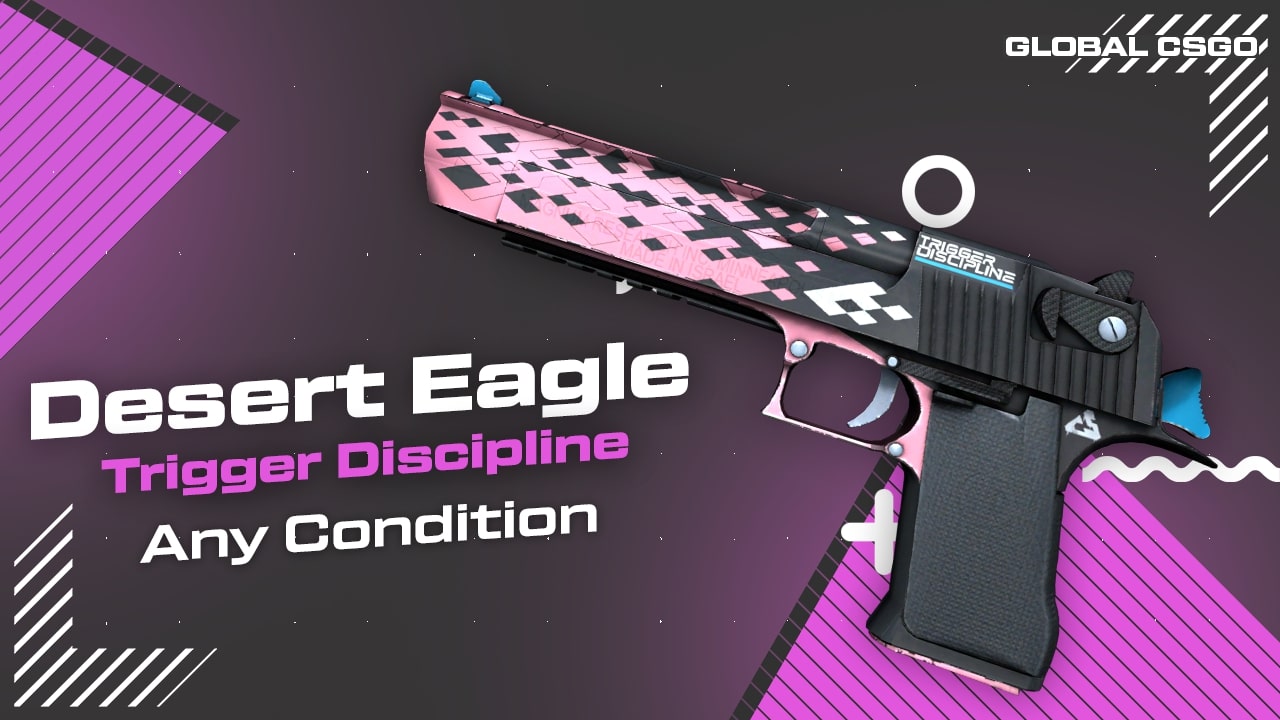 Just when you thought the Desert Eagle couldn't get any cooler, we show you the Trigger Discipline skin. This is the only noticeable pink skin for this CS:GO weapon. More than 50% of it is covered in a bright pink color.
This skin was first introduced to CSGO in the Snakebite Case in 2021, making it one of the more recent skins in the game. Players are fighting to add this one to their inventory collection, and you can also find it for prices between $5 and $150 on Steam and third-party CSGO trading sites. Many owners of this item refuse to sell it or trade it, thanks to its uniqueness and the fact that it's a rather new name on the market.
CZ75-Auto | Tacticat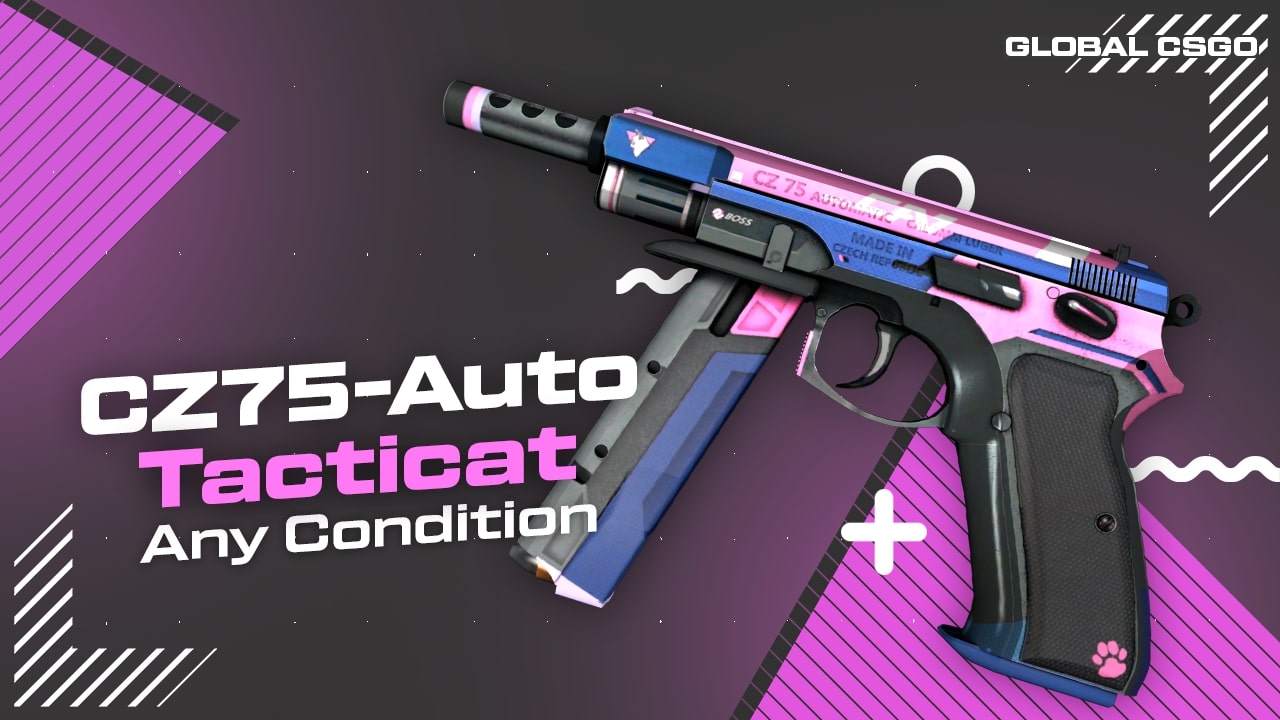 The Tacticat is one of the cheapest pink CS:GO skins around. Its highest price is $5, and you can get it for as low as only a couple of cents. However, don't let that fool you into thinking that it's not a great skin. This one was released to CSGO inside the Spectrum 2 Case, and it's a highly noticeable Restricted Pistol skin. It features amazing color combinations of bright pink and blue and a flavor text that says "24 bullets, 9 lives." It's definitely one of the most unique CZ75-Auto skins out there.
What Is the Cheapest Pink Skin in Counter-Strike Global Offensive?
Many players who enjoy playing CS:GO have seen various prices of skins across the Steam market. Even Factory New and Minimal Wear items have been known to cost only pennies. When it comes to pink skins, there are plenty of cool and inexpensive ones you can look at. The price is often a crucial factor when it comes to purchasing skins, so you can get one like the CZ75-Auto Tacticat and enjoy looking cool on the battlefield.
Another very inexpensive skin of the sort that can be found on Steam is the Famas Pulse. It's only worth a couple of dollars yet it's very attractive and the pink color stands out significantly more than many other pink skins in CS:GO. So, if you're still wondering which one to get, go back to the top of this guide and scroll down to find the best choice.